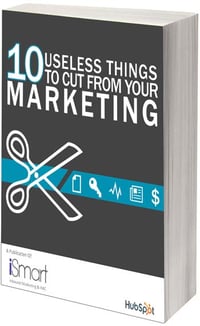 Marketing technologies are improving the productivity and impact of digital marketing processes. The flip side is not all marketers are open to changes—it takes a shift in thinking to unlearn the familiar and relearn the unfamiliar.
And yet if marketers do not move on with the times, subsequent poor results will become a reflection of the inefficient use of their time, budget and resources.
"10 Useless Things To Cut From Your Marketing" is written to address 10 common inefficient digital practices and correspondingly suggest better ways to doing things.
Fill in your name and e-mail address on the right to gain immediate access to your free ebook!