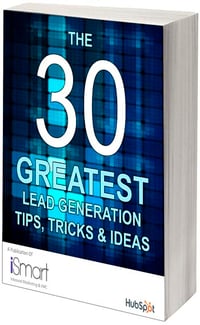 For many Singapore and Asia companies, online lead generation techniques are always evolving. Marketing managers have to stay one step ahead of their competitors and this requires them to adopt new lead generation strategies.
We at iSmart Communications have put together the 30 greatest lead generation tips for Singapore and Asia from which you can derive inspiration to improve your lead generation efforts more effectively and efficiently in Singapore and Asia.
Download these 30 lead generation tips to learn:
Fill in your name and e-mail address on the right to gain immediate access to your free ebook!