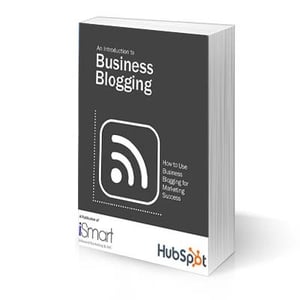 Consider the following statistics:
Nearly 40% of US companies use blogs for marketing purposes.
Companies that blog have 55% more website visitors.
B2C companies that blog get 88% more leads/month than those who don't.
B2B companies that blog get 67% more leads/month than those who don't.
The facts speak for themselves. Marketing data clearly shows that blogging is a critical piece of the Inbound marketing methodology and directly correlates to better business results.
In "An Introduction To Business Blogging", you will learn:
How to find content to blog about
How to optimize your blog posts
How to promote your blog
How to measure your blog
Business blogging best practices
Fill in your name and e-mail address on the right to gain immediate access to your 43-page ebook!