Do you have a plan to launch an online campaign? Or do you plan to start running your first one soon? Either way, we have a solution for you! Marketing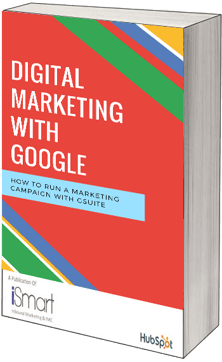 managers need to stay on top of their game and make use of the latest technology that encourages for collaboration.
Here at iSmart Communications, we have been using Google to create, promote, and measure our campaigns. We have put together the best tips for using Google tools to run your online campaigns in Singapore and Asia, which can largely improve your lead generation efforts.
Download our latest eBook 'Digital Marketing with Google' where you will learn:
What the best Google tools you can use to create the most organised campaign
The best methods to produce content for your campaign on Google
How to promote your campaign with Google
Tips to measure the results of your campaign
...and more!
Fill in your name and e-mail address on the right to gain immediate access to your free eBook!