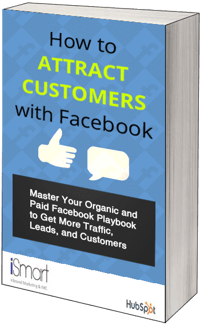 Every brand on Facebook is on Facebook for one reason – to (eventually) get more business. Getting more business from Facebook means different things to different types of businesses.
"How To Attract Customers With Facebook" is the perfect playbook for businesses that want to generate leads and will teach you how to:
Prioritize Your Business Objectives
Build Your Facebook Audience
Develop and Focus on Your Overarching Content & Lead Gen Strategies
Champion Value Creation: What Content to Create & Share on Facebook
Maximise Customer Acquisition with Advertising
Fill in your name and e-mail address on the right to gain immediate access to your free 78-page eBook!