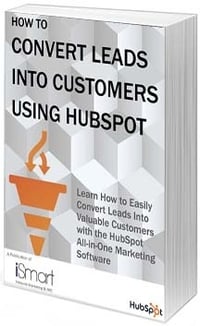 Knowing when to pursue a specific lead in many organizations comes down tospending a large chunk of time checking on leads, emailing, calling, and having a sense of intuition around when a particular lead deserves attention.
But this is hugely inefficient and it's becoming less and less effective in a world where potential buyers do most of their research online before ever engaging a salesperson.
Luckily, many forward-thinking organizations are changing how they manage their lead pipelines.
That's why we put together this ebook, teaching you exactly how you can convert your leads into customers with HubSpot, the World's NO.1 Inbound Marketing software. We'll review:
The Modern Marketing Funnel

Choosing the Right Content

Nurturing Leads with HubSpot's Software

Convert Website Visitors with Smart CTAs

Serving Lead Intelligence to Sales

...and more!