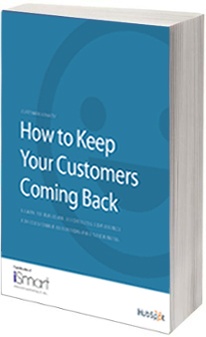 Every successful company knows how to get customers. That much is obvious. If there are no customers, there is no company. The trickier part — and the part that every company that wants to grow has to figure out — is how to retain those customers.
Your goal is to please your prospects and customers — no matter where they are in the buyer's journey — by creating an experience that is as hassle-free for the customer as possible.
Download this FREE eBook to learn how to:
Build trust with your customers.
Empower your team to provide Exceptional Customer Service.
Solve your customer's problems before they happen.
Use the Right Data to drive customer service
...and more!
Fill in your name and e-mail address on the right to gain immediate access to your free eBook!