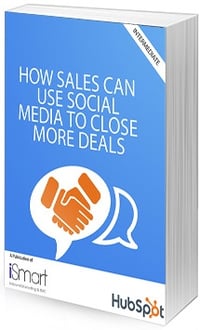 Most businesses in Singapore and Asia know and appreciate the use of social media for marketing and prospecting. However, it is not uniformly adopted or largely delegated to the marketing team.
"How Sales Can Use Social Media to Close More Deals" is written for sales professionals based in Singapore and Asia so they can get a better grasp at using social media for pre-sales call and post-sales support.
This 26-page ebook will specifically cover:
How social media can provide needed credibility
Using social media to prospect
Social media's role in informing your sales calls
Marketing and sales alignment around social
...and more!
Fill in your name and e-mail address on the right to gain immediate access to your free ebook!