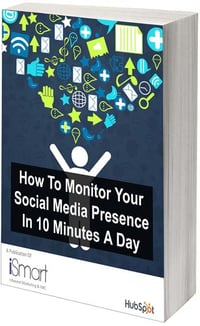 Social media can be beneficial for your business in Singapore and Asia, but monitoring different channels can take a lot of time. Where do you start?
This ebook will teach you the most important elements you should be monitoring across relevant social networks. Formulate a 10-minutes-a-day social monitoring plan and you're ready to go!
After reading this 19-page ebook, you'll know:
How to best spend your time monitoring social media
What tools consolidate your social media information
What you should be monitoring on Twitter, Facebook, LinkedIn, Google+, etc.
Fill in your name and e-mail address on the right to gain immediate access to your free ebook!