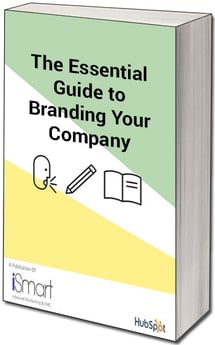 Whether you are starting up a company or are already running an existing company, branding is very important for your business. You may be surprised how implementing proper branding can give people a reason to choose your business over your competitors, thus making huge positive impact on your business.
To help you brand your company, we've put together a handy eBook that'll cover all the essentials of branding that you need to know in order to develop a successful brand which will help you achieve your business goals.
Download this FREE eBook for answers to questions like:
Why is a strong brand presence necessary?

What are the elements of branding?

How do you create a branding manifesto?

How have successful companies used proper branding in the past?
Fill in your name and e-mail address on the right to download your FREE eBook and discover what changes you will need in order to create a strong brand for your company!