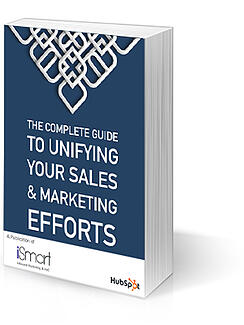 In the typical corporate environment of a large company, the work and responsibilites of the Marketing and Sales departments are distinct and separate. However, organizations that align Marketing and Sales together are known to achieve 20% more annual revenue growth.
There should not be rivalry or friction between Marketing and Sales. On the contrary; you canunify your sales and marketing efforts for remarkable business results!
After reading this 60-page ebook, you will learn:
Set up closed-loop reporting

Define your funnel stages

Implement a service-level agreement (SLA)

Track hold both teams accountable through dashboards & reporting

Keep the sales & marketing communication flowing
Fill in your name and e-mail address on the right to gain immediate access to your free ebook!